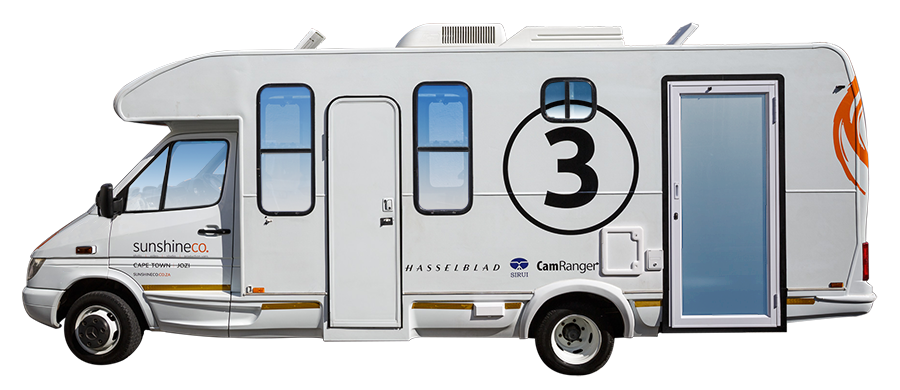 These vehicles are a true pleasure for shoots. A team can relax and work in style. We chose to invest in the superior Mercedes brand due to its longevity, reliability and comfort factor.
The VANS DIVISION has been running for the past nine years. Our dedicated drivers possess extensive knowledge of the vehicles and how production teams work.
As a rule we are always ready to drive 30 minutes before call time. This gives your team peace of mind when there are so many other important factors to deal with. The size of the vans and our famous orange swirl are easily recognisable at those beautiful Cape Town locations. We pride ourselves with what we have to offer.
Each vehicle is equipped with:
A knowledgeable driver
Space for eight crew
Collection rails
Toilet
Makeup area
2KW Portable generator available if required
The ever important Lavazza Coffee machine